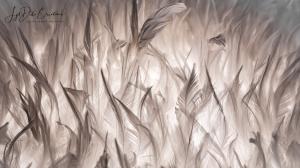 Picture showcased in August/September 2018 at the 5th Base Gallery located at the upcoming art scene on Brick Lane in East London. The 5th Base Gallery offers a creative space for upcoming and established artists and curators to showcase their work in a professional space. The gallery proudly supports and hosts solo artists as well as group exhibitions.

The classic "Mostly White" topic was the theme of the online photo challenge and tallied up an impressive 30,000 photos submitted by thousands of photographers from around the world. The outcome - 600 beautiful images that were showcased both in print and digital display.

The "Mostly White" exhibition was featuring 600 photographers from all over the world. About 123'000 pictures from around 30'000 photographers were in the run.